Have you been in a quarrel where you don't talk with your friend or significant other wishing all the time that the other person ends the quarrel? Well, now you can follow these rules of quarreling shared by
Mukta
of
Muktangan
at '
Vedh
', Thane. According to her, the rules work wonders at
Muktangan
and also in personal life.
Rules of quarrelling
No change of subject

This rule states, If you start a quarrel on a topic, you have to continue to argue that topic. You can't jump to some other topic by bringing something the other person did the previous day but stick to the same subject.

Normally, when a fight ensues we tend to bring forth all the previous irritating topics related to the person. For example, if you are quarrelling about someone forgetting something, ask them an an explanation for that thing only. Don't start how the person takes you for granted and doesn't keep things in their proper place.
Set a time limit

No quarrel is worth wasting a week or even a complete day. Why not finish it off in a stipulated time and enjoy the rest of the day?
You have to decide a time limit for your argument. Not talking to the person for an extended period of time is considered a part of the quarrel and isn't allowed. After all,
If you follow rule no.1 then, this one is easy. How long can you argue on just one topic?

No labeling

Labeling is never a good thing. Try and understand, most of the times, it's the situation which is irritating not the person. For example, if your friend is late for a get together, you start enumerating all the earlier times he/she was late and label them a late-latiff. Then, the other person gets fueled up.

No fighting in front of the children (This applies for a couple quarrel)

Most of the times, quarrel isn't much of an issue but its impact on the children.
Most of my experiences of a fight are with my younger brother. And the only rule in a sibling fight is, there aren't any rules. It's a free style fight where the winner is the last man standing.
How a sibling fight starts...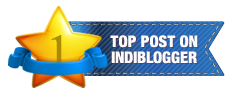 What do you think of these rules of quarreling? Do you want to add anything?Would you like to implement them? Or do you think it difficult to follow any rules once a squabble starts?