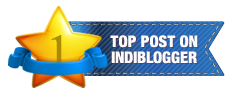 It's all in the point of view
Have you observed the city from the top? Everything looks small. The trees, the massive mountains, the magnificent towers, all are reduced to a tiny speck.
It is the same with our problems. They appear big when we are attached to them. If you distance yourself from your problems they are not that daunting.
You must have wondered how easily you can solve someone else's problems when you have difficulty handling your own. This is because you are not a part of their problem and have a good perspective whereas you are involved in your problems and have a distorted view.
Changing roles
We are always told to imagine being in someone else's shoes to understand their problems. Why not try it with a twist? For a moment try forgetting your troubles. Then, instead of imagining yourself in their shoes, try visualising one of your close friends in your shoes. What would you have advised them? Why not follow your own advice? After all, you are your most loyal well-wisher.
Time makes everything seem funny
Recollect some of your past problems and embarrassing moments. Most of these moments provide a good laugh. Remember, this is how your problem is going to look in the future.
You can check out other Skywatch images here
How do you face your problems? Do you have any special strategy?
Do you have any funny memories of something which seemed serious at that time?
Do share your stories, I'd love to hear them.