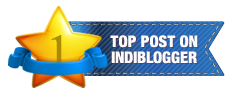 Monday is furious
When he saw his colleague and closest friend, Tuesday grinning at the monitor, he couldn't take it any longer. There was a time, he was respected as the first day of the week. Now, he had turned into the clown of the town.
He stared at the meme on the screen. So, they wanted him to take a vacation, did they? He decided to do a lot better, he would tender his resignation instead.
Monday talks to the Almighty
The Al
mighty was in a happy mood when Monday entered the office.
Monday was the most conscientious
of his employees so it had to be something serious. He was caught unaware when Monday presented a resignation letter.
"Why My dear...? Why would you..." For the first time, the Almighty God was at a loss for words.
Monday was tight lipped as ever.
"Child, you don't have to do this. I can solve your problem."
"I doubt it."
Now, He was stunned. After a lot of questions and flattery, God found out the reason for Monday's strange behavior. Monday showed Him all the memes scattered around the Internet mocking him. The Almighty had to use His immense will power to suppress a chuckle.
He was already aware of those jokes. In fact, He, Himself had laughed at some of them. He hoped, He had been smart enough not to laugh in front of Monday. Monday had his good points but a sense of humour wasn't one of them.
When God realized, Monday wouldn't be pacified with words he decided that he had to talk to the humans. In the large scheme of things, Monday was important to Him. Six day week didn't seem right.
He wrote an email to the United Nations as an ultimatum. He saw the smiling face of Monday as he read the mail.
Since, the original letter is with a lot of thou's and thee's, I'll give you the gist of what God wrote in simple English.
"You, humans have hurt Monday by a lot of mockery. You need to make amends. I want to see everyone praising Monday whole-heartedly and love him. If you don't abide to this warning, I'll have to bring forward the judgement to an earlier date, and I'm sure none of you would want it."
Do let me know, what you think of Monday's problem. And keep visiting to know what happened when the United Nations received email from the Almighty Himself.