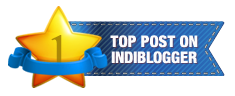 Every child comes with the message that God is not yet discouraged of man. ~Rabindranath Tagore
A child is born happy; his/her happiness radiates around the area infecting people in the vicinity. You might have had a depressing day, but when a child laughs, your first reaction is to smile back. The reason God sends kids to this world is because he wants to counteract the forces of sadness and evil in the world.
Some situations and people suck the joy out of the children. Malnutrition, child labour and child abuse are some of the culprits. Instead of happy children, we have kids who are scared, half-starved and abused. As a human being and a citizen of this world, it is our duty to prevent anything/anyone from wiping a child's smile.
In India, November 14
th
is celebrated as children's day. We decided to extend it a little bit and dedicate the whole month for children. This is a campaign to spread awareness about child's rights and related issues, and how we can as individuals contribute in protecting a child's smile.
All the Shankhnaad posts for this topic can be found on this page. You can contribute too, if you wish. All you have to do is write a post in November, about children. It could be a prose/poetry or fiction/non-fiction. It doesn't have to be about children's issues. It could be a happy post about children. Link your post to this page with a text "
Shankhnaad for happy children
" and add your link to this page. If you want, you can grab a '
Shankhnaad for happy children'
badge and proudly display it on your post
(optional).
The only condition to take part in this campaign is before you write, you have to take the pledge below:
"
I may not be able to help all the children around the world, but if I see any child in distress, I'll do my best to help him/her. I'll never be a participant or an indifferent observer to any sort of injustice met to kids.
"
Copy(using ctrl+c)the HTML code to grab the badge and post it in your blog post:
"We aren't professionals in the field, but we are here to make every amateurish effort count." - Shankhnaad-the sound of change Team.