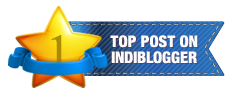 Have you ever observed the moving crowd in the city? People are moving about continuously without a glance in each other's direction. For all you know, you might be passing around the same set of people everyday without knowing anyone. The feel of the day, the sunshine, the mixed scent of the crowd, the streets, everything is so familiar yet so unfamiliar.
Actually, if you have time to observe, you might find that there is a certain rhythm to all these activities. The hustle – bustle is almost as fascinating as the standstill nature. It's like a mini world in itself. The movement of automobiles and people is like a silent documentary with no co-related voices just sound effects. Everyone is in their own world, which is certainly not the part of the crowd. Most of the people are on their cell phones following up on work related stuff. Those lucky ones, who consider walking spare time are busy listening to music. The luckier ones gossip with friends or family who can spare time too.
The crowd reminds me of an old hindi ghazal, 'milta jise bhi dekhiye wo apne aap main gum hai, juban mili hai magar humjuban nahi milta'. It means, people are so engrossed in themselves that though we all have got a voice, it's difficult to find someone to share your thoughts.
What do you think of the crowd? Do you have any memories associated with it. I would love to hear about it.